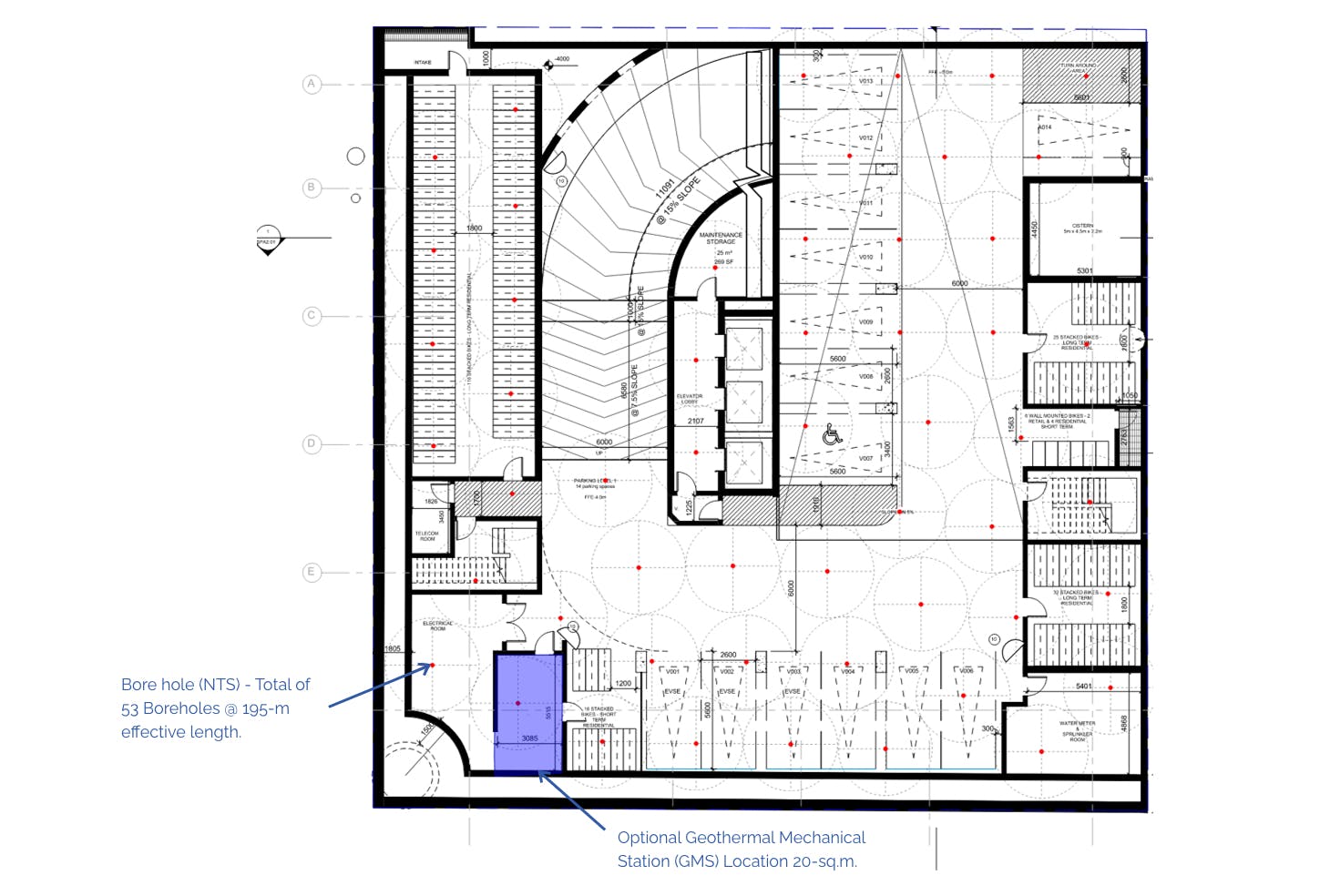 One of the things that makes Geosource Energy so unique is our desire to be on the leading edge of innovation, allowing us to better serve our clients and maximize our impact in the fight against climate change.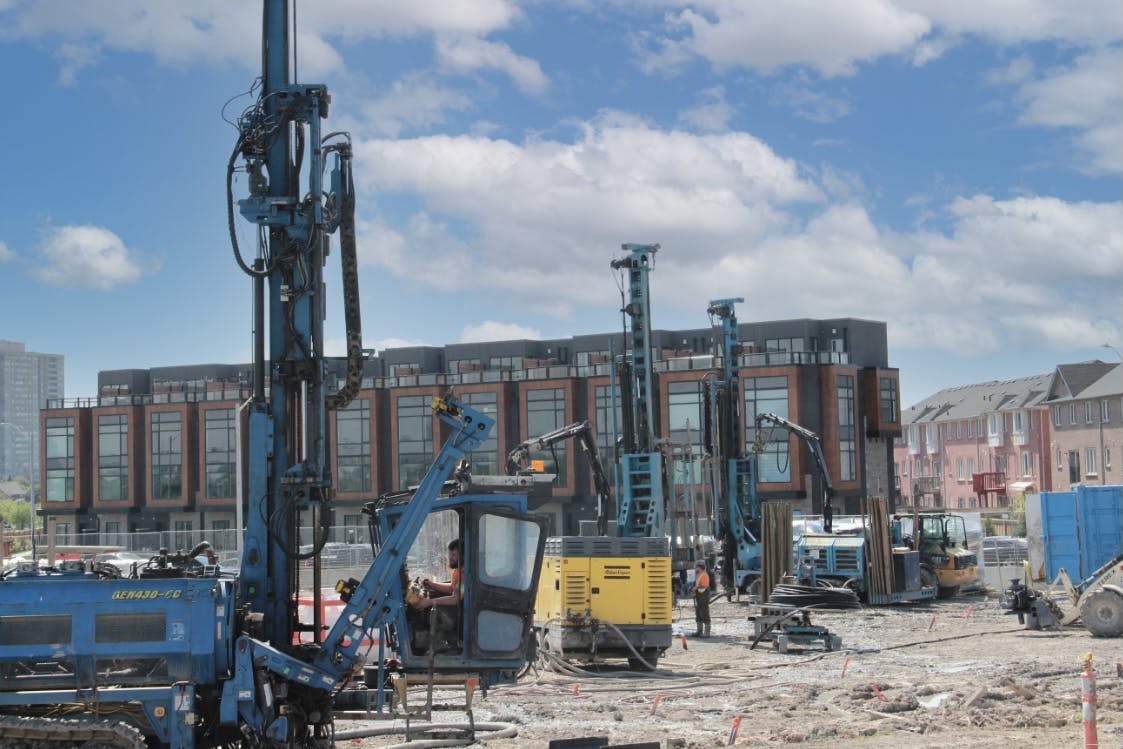 To minimize the amount of time and coordination needed with other on-site trades, we developed a patented drilling technique that allows us to drill our boreholes from the surface, even before bulk excavation is completed.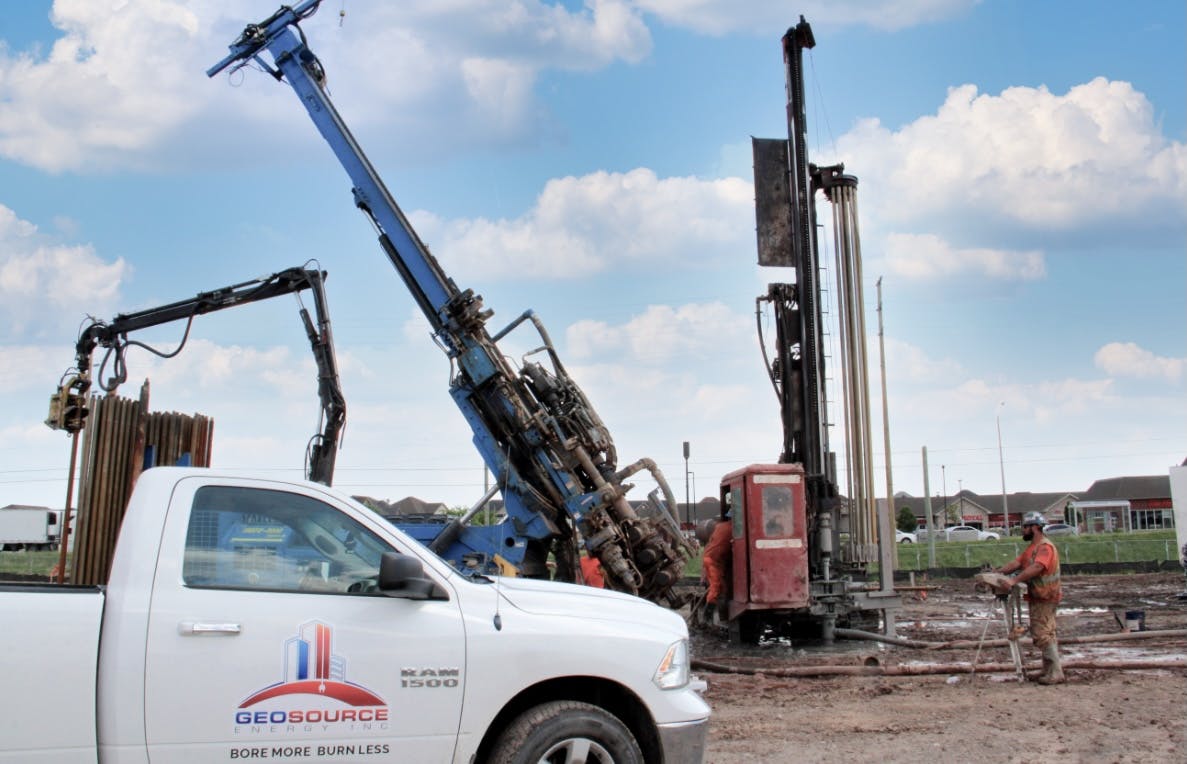 To make the most of small sites and facilitate the implementation of geoexchange in retrofit applications, we worked closely with our manufacturer to develop a geoexchange drill rig capable of drilling on up to a 45 degree angle. This technology allows for more boreholes to fit into a smaller footprint, maximizing the energy exchange potential of any given site.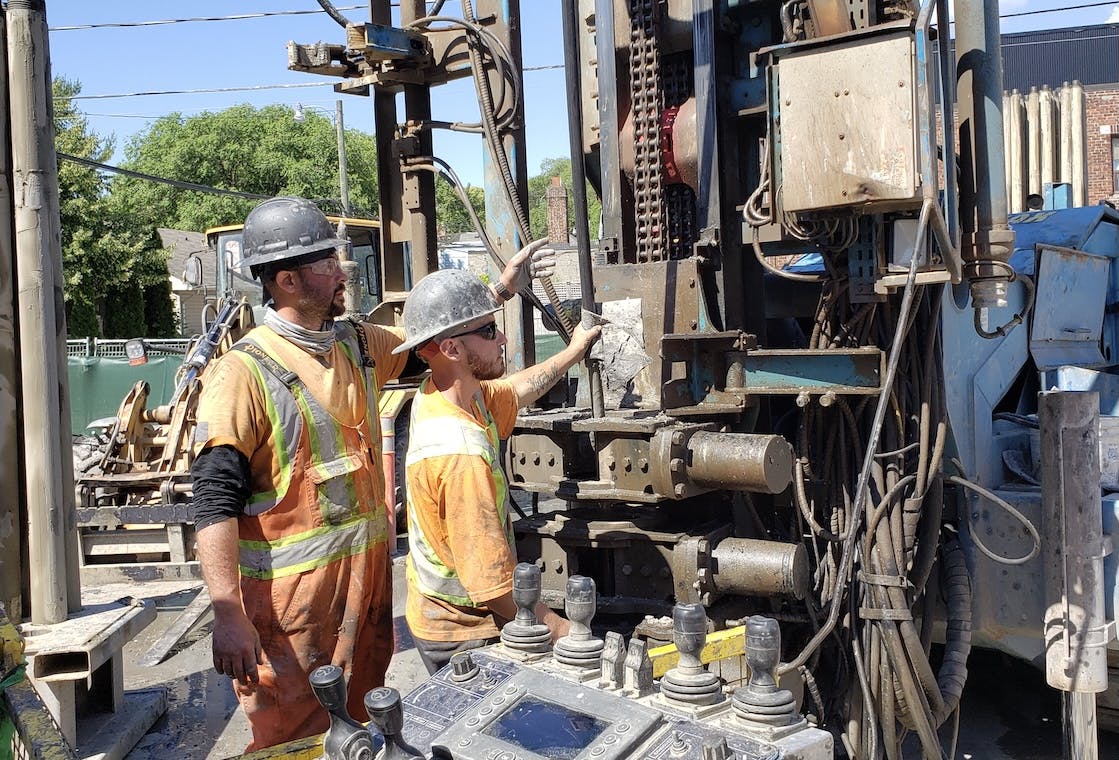 Education and growing the industry is of paramount important to us, so we've developed an in-house training program to ensure our clients are receiving the highest quality service possible.
Meet The Geosource Team
Our on the ground teams are responsive, efficient and ridiculously polite. Meticulous and disciplined construction methods is what we're known for – rain or shine, we keep our partner's projects on time.
The Partnership
As of 2021, OEC and Geosource Energy Inc. (GEI) entered into a strategic partnership to provide a holistic geothermal utility service offering to the market, through a vertically integrated business unit.
Through a 50/50 equity partnership, GEI will provide full turnkey solutions, from development to commissioning of the assets; OEC will provide capital funding for project development and provide industry-leading customer service and long-term asset management. Collectively, we will be staying behind for the life of the contract, ensuring the building tenants will be supported by the foremost experts in this field.
Advocacy
We put forward a passionate effort to ensure that geoexchange solutions are well understood and widely adopted. We are active thought leaders within industry as well, continually advocate for accelerated adoption of low carbon, sustainable, energy efficient heating and cooling solutions for our communities of tomorrow. We are proud members and educational partners of the following: